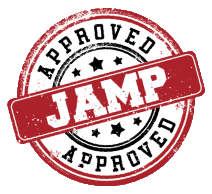 Hon
Robert Montague MP
Political career: He currently serves as the Member of Parliament for St Mary Western. He has current Cabinet responsibility for the Ministry of Transport and Mining (2018 to present) and previously served as Minister of National Security (2016-2018). He has also served as Minister of State in the Office of the Prime Minister with responsibility for Local Government as well as for Agriculture. Was appointed as a member of the Senate in 2012. At the local government level he has been Councillor for the Carron Hall Division and was Mayor of Port Maria in the St. Mary Parish Council.
Profession: Life underwriter and Agronomist.
Civic Activities: In 2007 he served as Chairman of the international body – the Commonwealth Local Government forum (CLGF), Chair of the St Mary Environmental Protection Committee, Director of the St. Mary Co-op Credit Union, Distinguished President of the Kiwanis Club of St Mary and Distinguished Lieutenant Governor.

Education: St. Mary High and the College of Agriculture.
This site uses cookies to give you the best online experience. By using our site you agree to accept these cookies. Read more about it here.